About SharePoint
SharePoint is Microsoft's enterprise content management system. Offering a wealth of CMS functionality and integration with other Microsoft products, SharePoint is the goto enterprise CMS system for large organisations across the globe.
How does the integration work?
The SharePoint integration for Asset Bank provides you with the ability to automatically publish any of your Asset Bank assets to any of your SharePoint document or picture libraries. It is also possible to individually select and publish assets directly into SharePoint, giving your users the maximum flexibility to create great SharePoint content.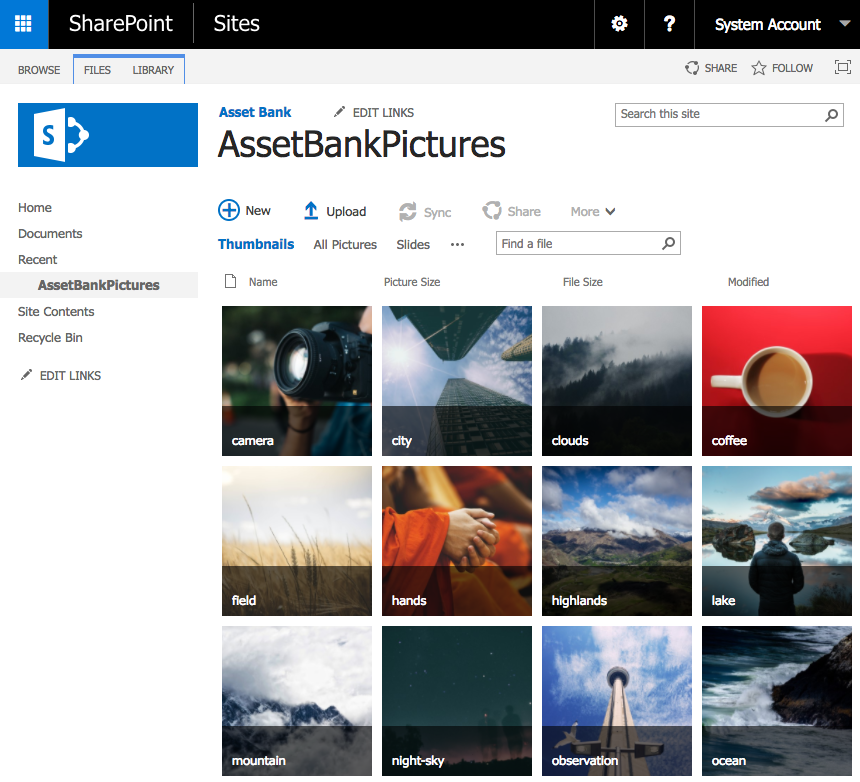 Get your SharePoint integration today
Limitations
The integration is compatible with SharePoint 2013 and 2016 on-premise editions only. If an asset marked for publishing to SharePoint is updated in Asset Bank then this new version will be pushed across to the destination SharePoint libraries. However, if an asset is deleted in Asset Bank then this will not result in a deletion of the asset on the relevant SharePoint library.
Get started with our SharePoint integration today for a set-up cost of just £2,500 ($3,250) plus a small addition to your monthly support fee.
Please get in touch for more information or to order the SharePoint integration for Asset Bank.