One of our more popular blogs in the past has been 'The life of a Digital Asset'. We think this story lends itself particularly well to an infographic. So with the help of designer Jack Hagley we've created a new story. Carl the photographer takes a picture of some milkshakes and so the story begins...see the infographic below to follow the life of this particular digital asset.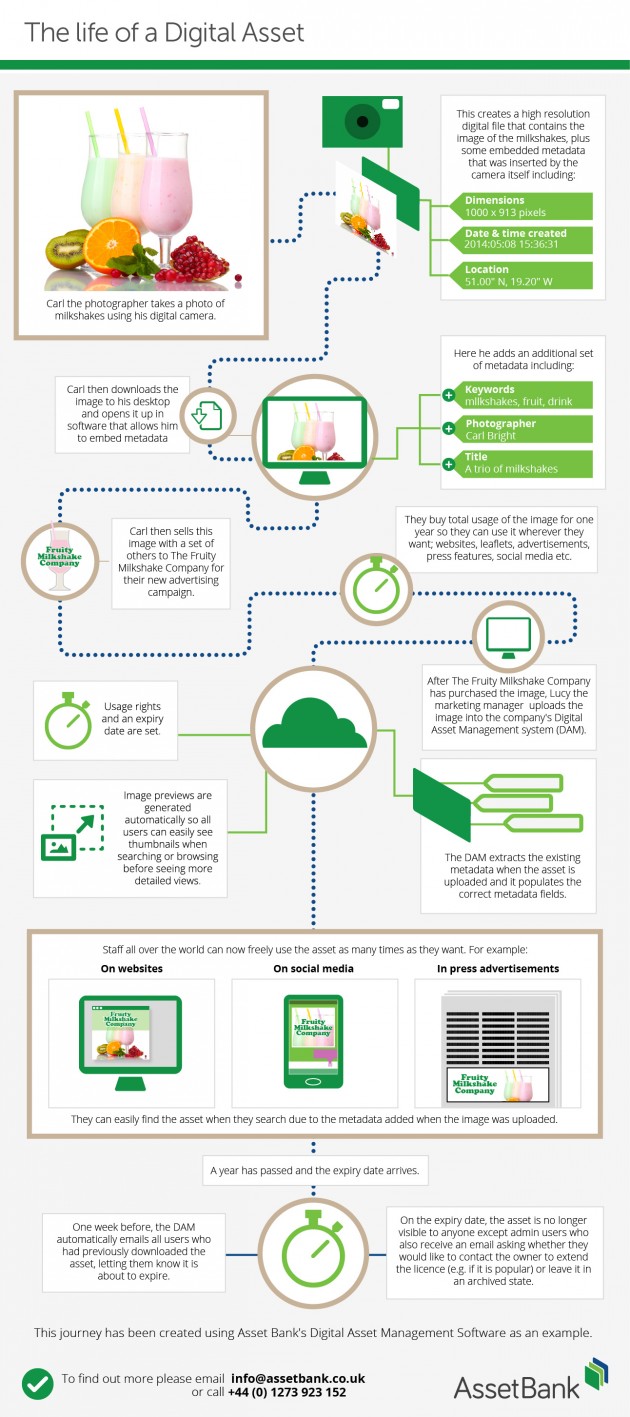 If you would like to find out more about how Asset Bank can help you with your Digital Asset Management please get in touch.
Meet Vic, head of all things Brand and Marketing at Bright. Some might say she has an unhealthy obsession with celebrity and Arnold Schwarzenegger (please refer to our team video) but what can you do when you look that good in camo gear? Vic ensures that the company culture is not just felt within the Bright HQ but also radiates out to our clients.