AI-Powered Organisation for your Digital Media
Boost productivity and save time with automated file management. Empower your remote workforce.
Digital Content Management unlike anything you've experienced.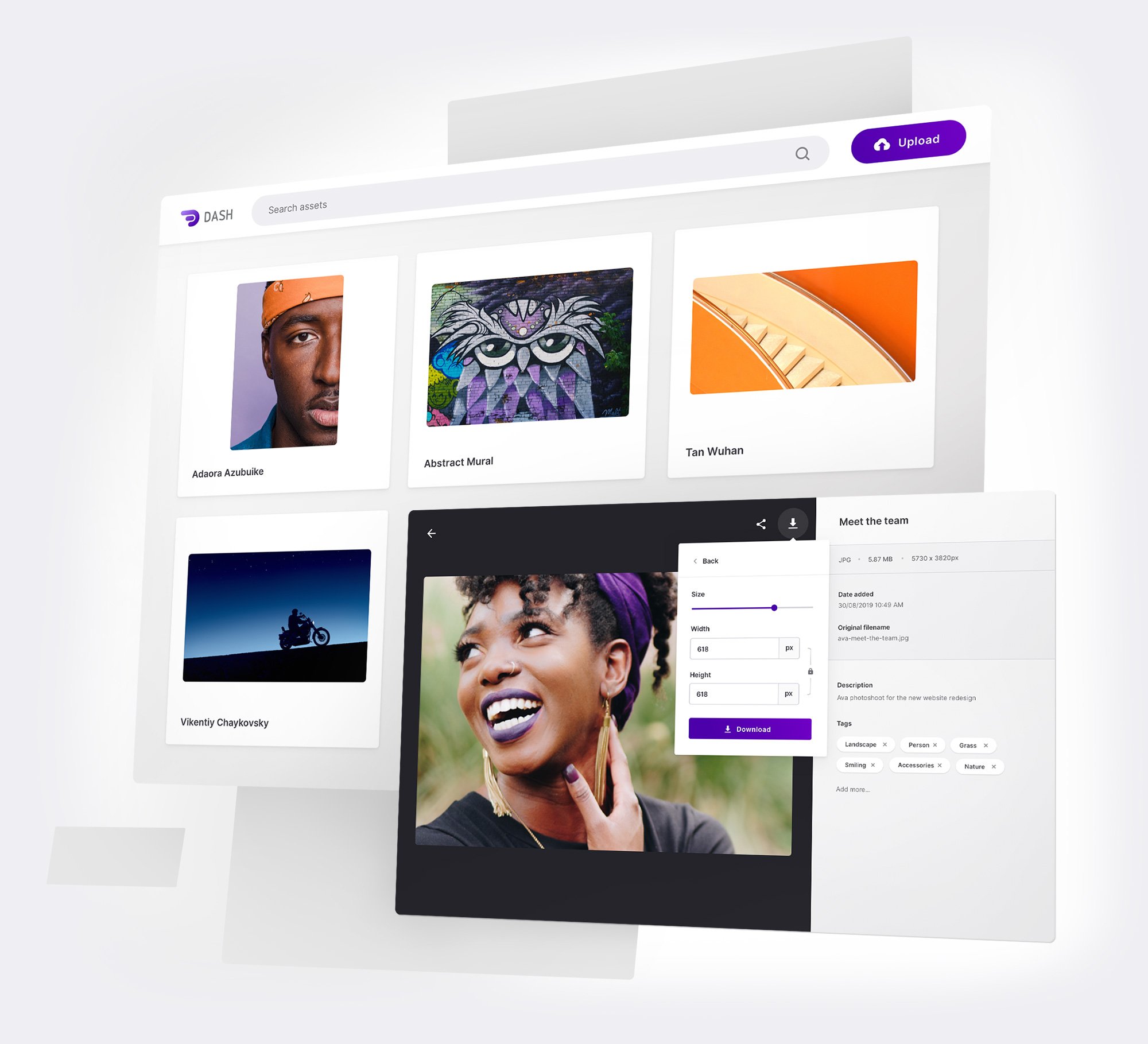 Everyone should be using the latest version of an asset, right?
With Dash, you can ensure your team is using approved and up-to-date visual media. Create permission groups with folder-specific access rights to keep everyone on the same page.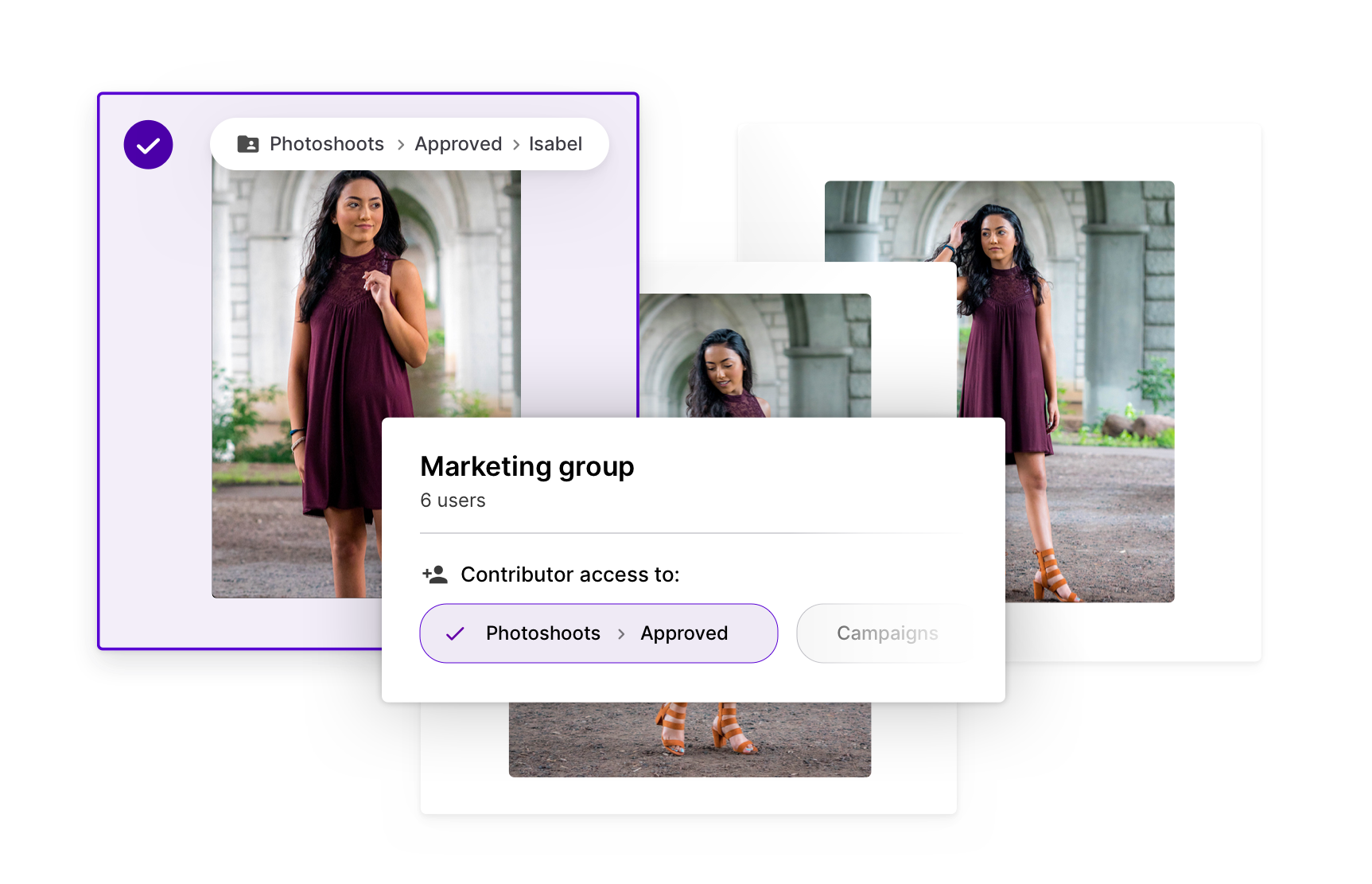 Seamlessly share your updated brand assets with one easy click.
Simplify the way you share without the need to send bulky email attachments, search scattered network drives or create zip files. Find everything in one place using Dash as your single source of truth for all of your digital files.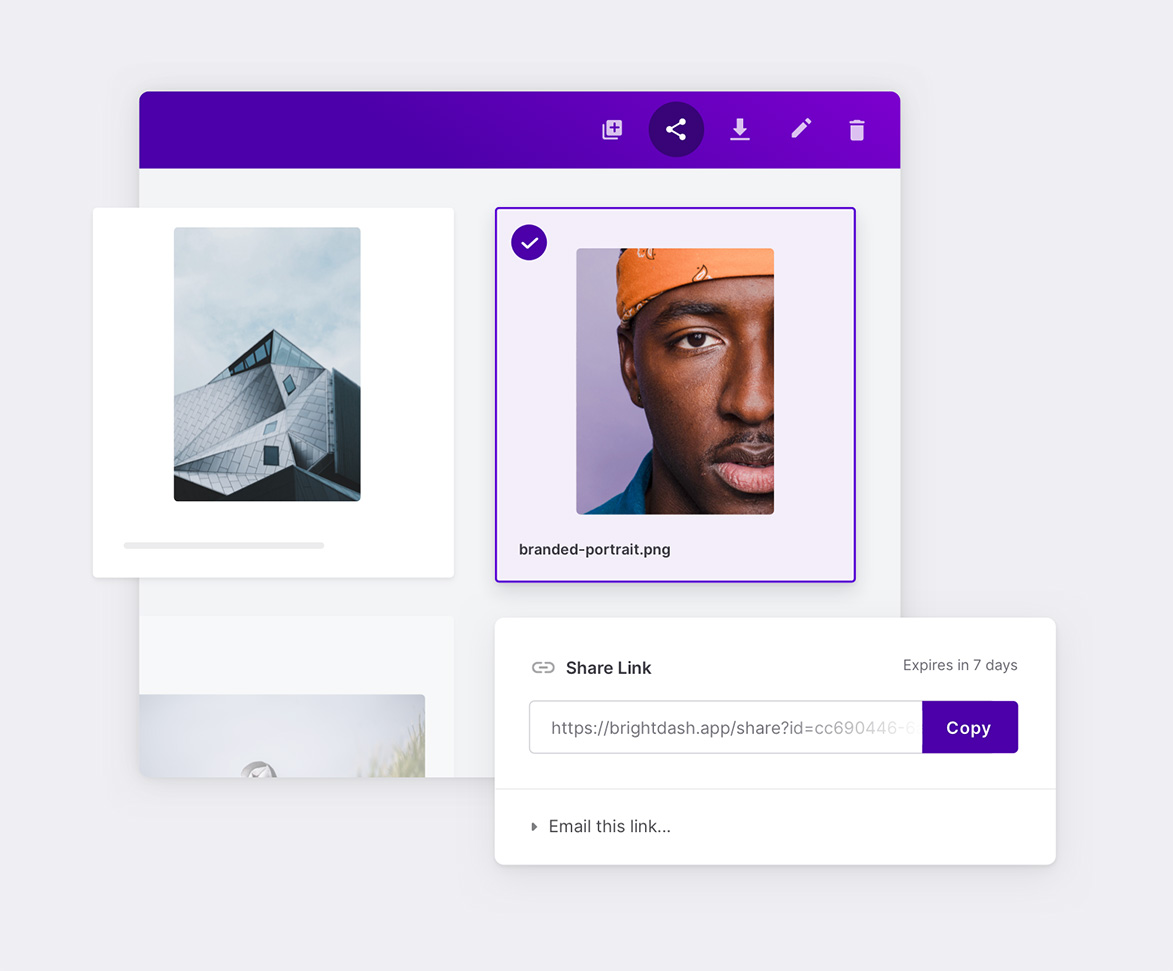 Intelligent solutions for visual media
Dash provides users with AI-driven tagging, text-in-image extraction, custom branding and a variety of time-saving features.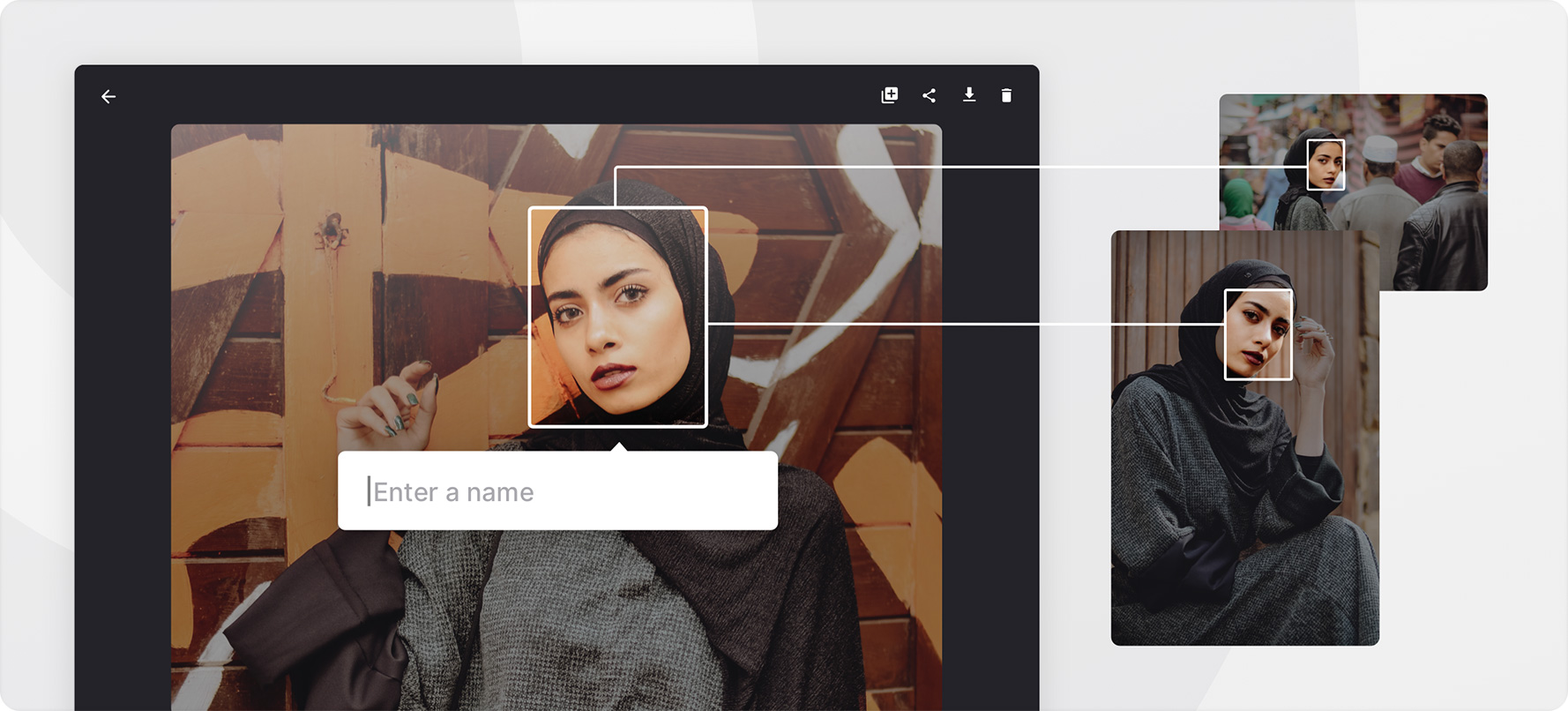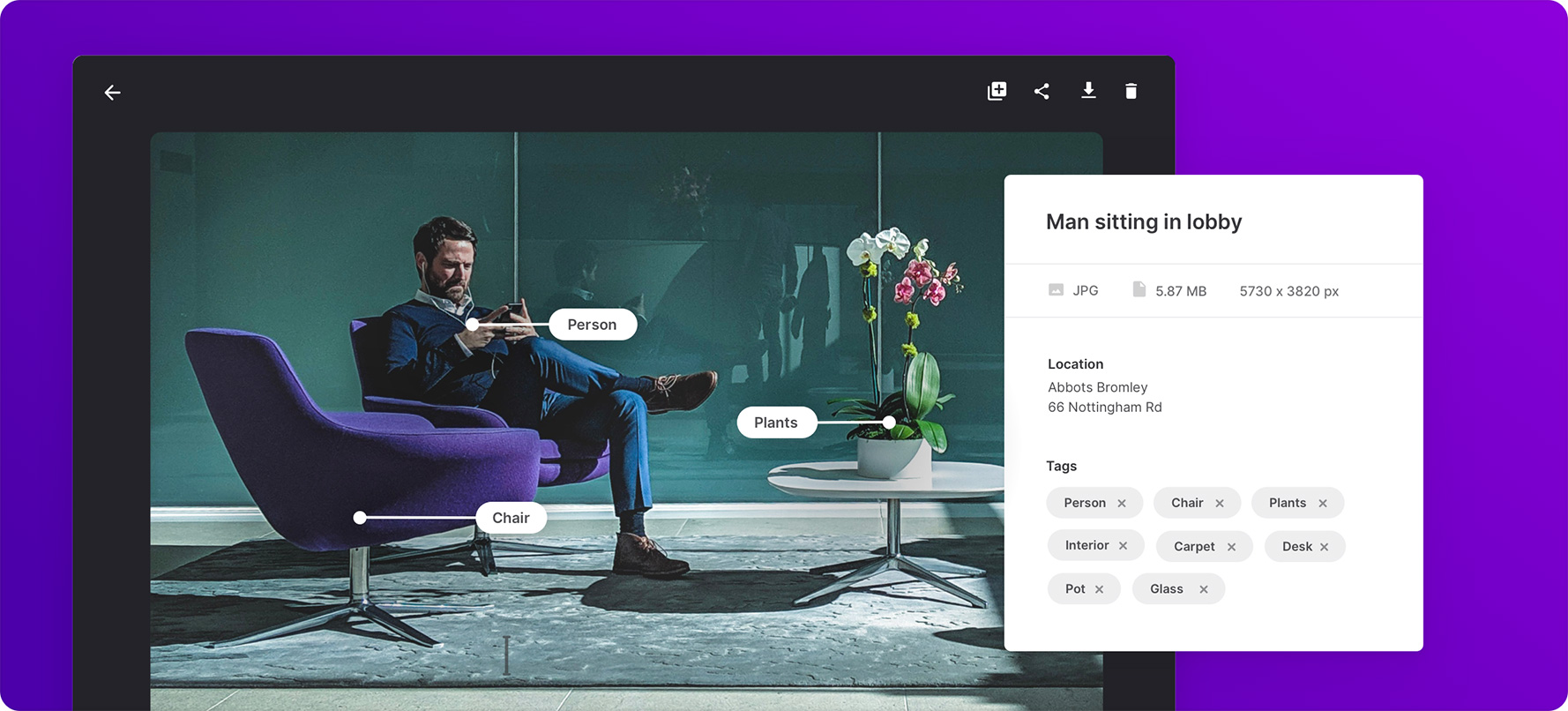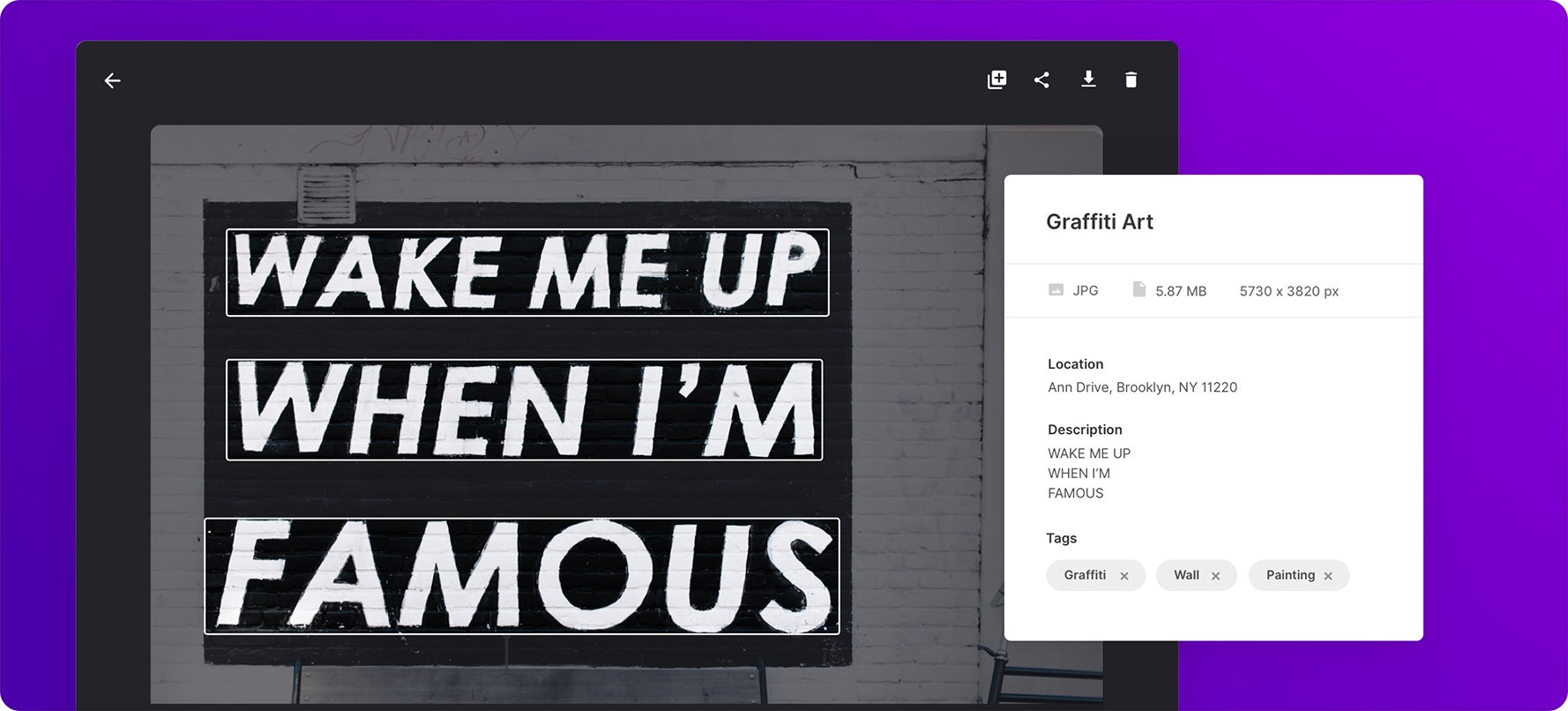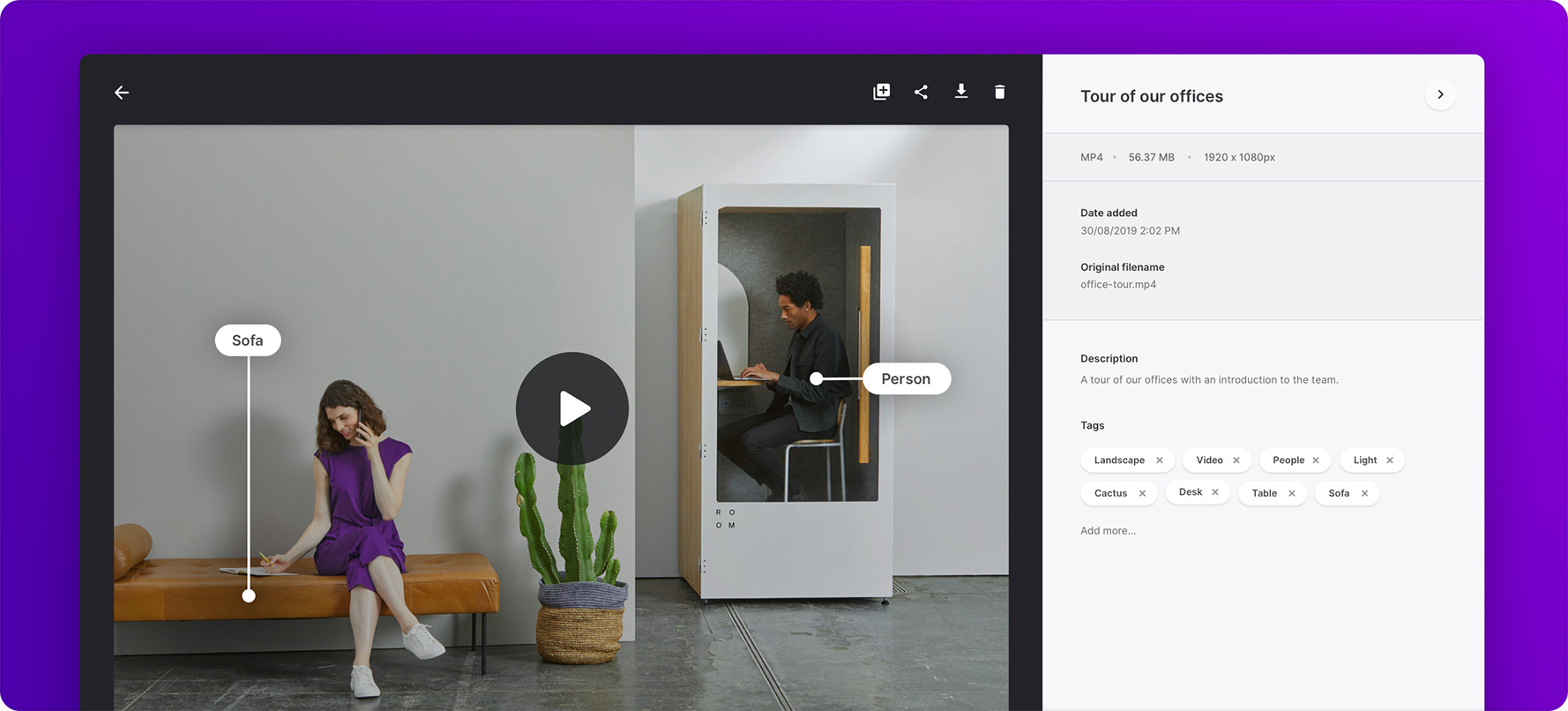 Facial recognition
Quickly find that face in a crowd. Dash's intelligent facial recognition technology tags the people it knows in your images and videos.
Intelligent tagging
It's not just about tagging faces - identify and tag objects, scenes, locations and more.
Text in image extraction
Our 'text in image extraction' feature scans images for text and automatically adds this to the image metadata.
Video support
Did we mention our AI features work with your video files as well?
Working with a variety of customers across multiple industries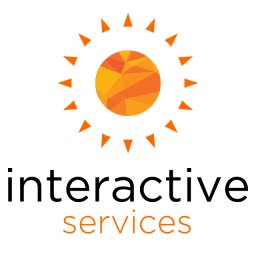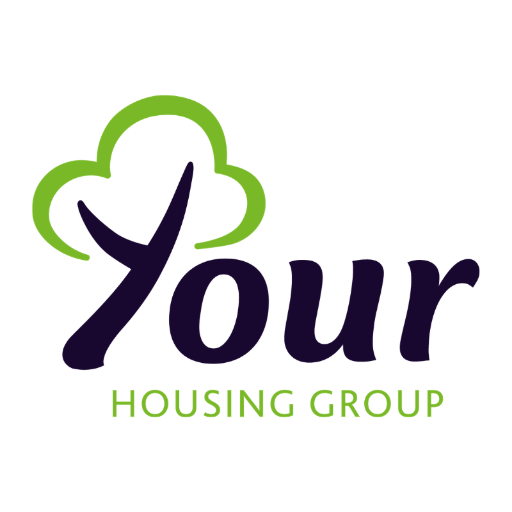 Integrations made easy. Let us know how we can help!
With an integration for Adobe InDesign under our belt, we're keen to find out which integrations will make life simpler for your team.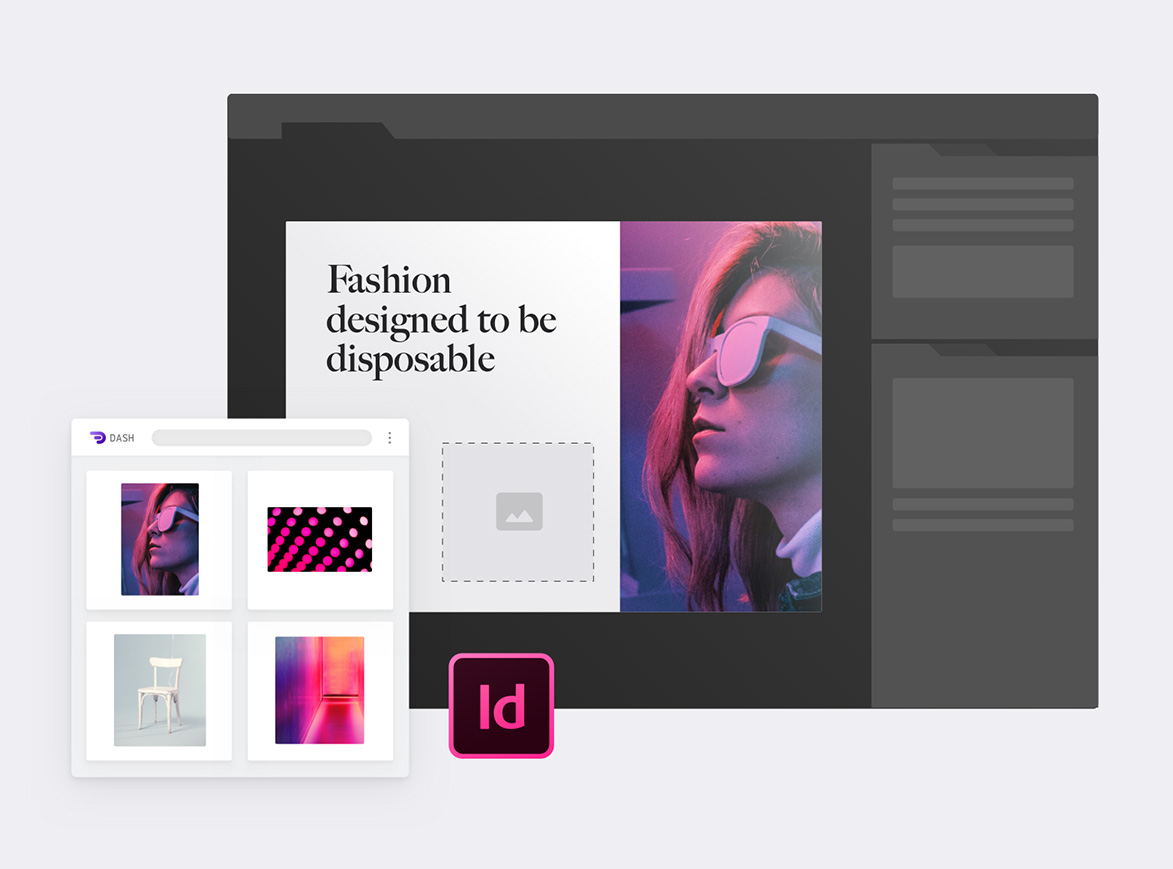 Custom attributes
Choose which metadata to store along with custom field types.
Collections
Group your assets together into curated collections.
Easy sharing
Easily share your digital files via email or by URL link.
Facial recognition
Search for and tag people in your images and videos.
Custom branding
Add your own logo, colours, favicons and background.
Crop & resize
Crop, resize and create presets for images & videos.
Embeddable URLs
Avoid a separate CMS - serve your images straight from Dash.
Object tagging
Identifies and tags locations, text, people, animals and more.
Bulk editing
Update hundreds of assets at once with a bulk editor.
Advanced video support
Intelligently tag and recognise faces inside video content.
Address lookup
Geolocation search to help you find images based on location.
Enhanced Permissions
Create user groups with folder-specific access permissions