Asset Bank
has a huge array of features that many of our customers don't take of advantage of - here are our favourite picks of often forgotten features that bring real value and improve your experience.
Streamline your search using homepage search attributes
As an administrator you can add additional search criteria to the search bar on the homepage, allowing your users to perform more complex searches quickly and easily. Set this up in the Display Attributes section. View an example of this being used
here
.

Before and after adding the "Usage Rights" attribute to the homepage

Make your metadata more manageable using group headings
Good metadata is the keystone of an effective DAM, but it can be quite hard to read and interpret if you have a long list of attributes. You can use group headings to separate your metadata into different sections and make it much easier for users to understand. These can be added on the Attributes page, and then arranged on the Display Attributes page. Look at this in practice
here
.

An attributes list is much easier to interpret using Group Headings
Skip the login process by using Single Sign On (SSO)
Stop having to add users and re set passwords with the use of our simple SSO solution. By integrating with an existing solution within your organisation you'll be able to access
Asset Bank
directly without needing a username and password. If you're interested in this then
get in touch
and we'll walk you through how to get set up.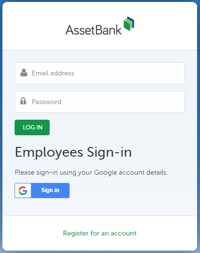 This is our staff Asset Bank that uses Google authentication for SSO
S
hare and collaborate internally and externally using Lightboxes
Once you've added images to a
Lightbox
there are a couple of powerful options that you can use to streamline your work.
Share
your Lightbox with other
Asset Bank
users to give them access to your assets and optionally permission to add and remove items - this means you can start working collaboratively within the system right away. Alternatively you can
Publish
the Lightbox; publishing generates a link that you can send to anyone worldwide, giving them access to the assets you've chosen with pre-selected options for download. This feature can be enabled for only specific groups if more suitable. Find out more about
Sharing and Publishing Lightboxes
in our knowledge base.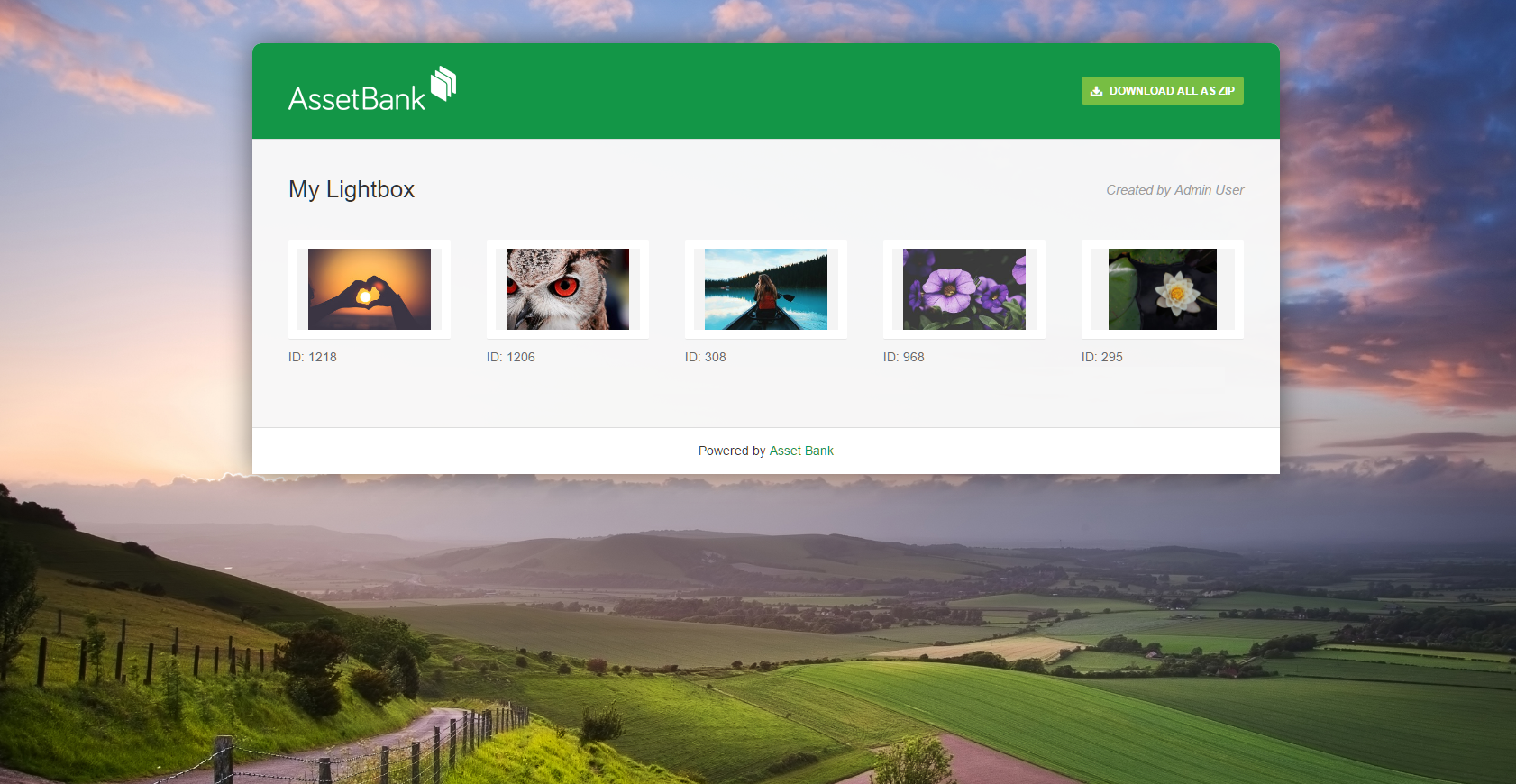 This is a published lightbox that you could send to anyone in the world using a single link
Reduce download approval waiting times by using high-res approval settings
We understand how frustrating it can be when you're waiting for an asset to be approved - especially when you're on a deadline to put a presentation or marketing collateral together. By using high-res approval settings for the relevant groups and download options, users can download small or watermarked images to use as placeholders whilst they get relevant approval for the original file. This is a really helpful feature if you'd like your users to be able to download your files in certain sizes without the need for an approval workflow.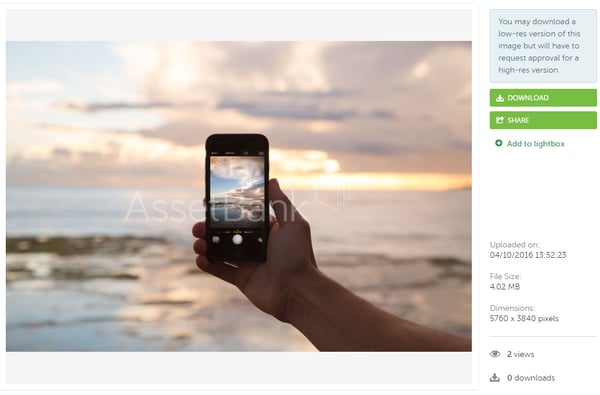 Notice the message displayed to users informing them that they can only download certain sizes of the image
Remove the hassle of working between systems using our CMS Integrations
Are you regularly getting files from your
Asset Bank
and then using them on your CMS, such as WordPress or Sitecore? Maybe you have a custom CMS that has been tailored to the needs of your organisation? Asset Bank can integrate with all of these - we have plug-ins for the most popular integrations and for other set ups we can provide a tailored CMS integration or get you started with our API. Streamlining your workflow will save you time and money -
get in touch
to find out more.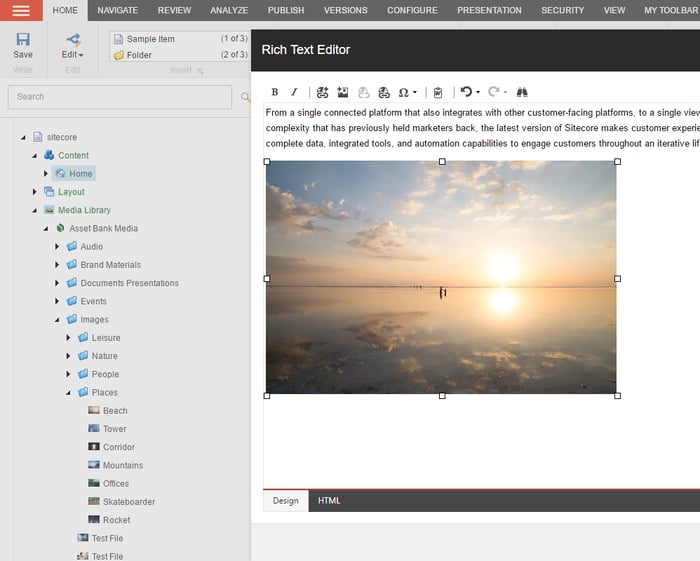 Shown here in Sitecore, the list of Folders and Assets in the left hand frame is populated automatically from Asset Bank
What's next?
We're always developing new features with a focus on giving you the best possible user experience, but sometimes looking back at our existing capabilities provides great value too.
Is there a specific feature that would be hugely valuable for your organisation? We've recently started developing custom built features to improve
Asset Bank
for specific clients.