To see in the New Year we're launching a winter photo competition, open to all of our clients. All you need to do to enter is send us your best photo of winter. Submit it via Facebook, Twitter or by emailing it to info@assetbank.co.uk
At the end of January we will declare the winner, who will receive a prize of £100 (in the form of credit for upgrades, our services or integrations) and the immense kudos of having the winning photo published on our website.
Asset Bank is a highly-configurable digital asset management platform, which is used by many organisations for a wide range of different purposes. A common use case, of course, is to store, manage and share images and photos that are then used for an organisation's marketing activities. To demonstrate some of this variety, and to get you thinking about the photo you might enter, here are snowy photos from some of our clients' Asset Banks - enjoy!
The first is a wonderful photo from the Royal Pavilion and Museums' collections. It shows the Royal Pavilion, which is a snowball's throw away from our offices in central Brighton.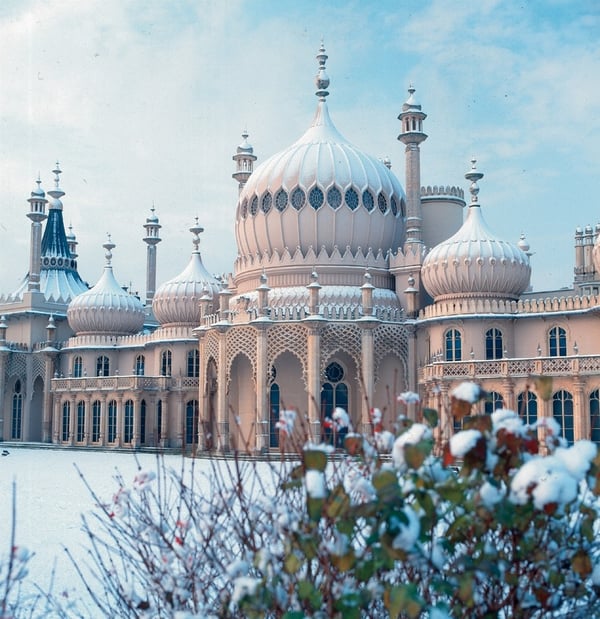 The Royal Pavilion East Lawn, in the snow
The National Archive at Kew uses Asset Bank to enable people to browse and buy high-resolution digitised images spanning hundreds of years of history from The National Archives' unique collections. These photos show some winter scenes from days gone by.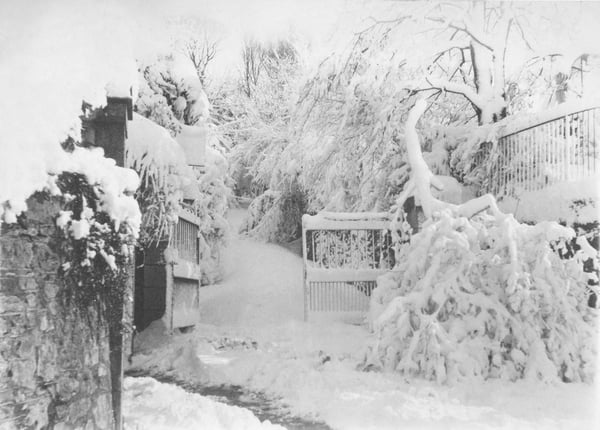 A snowy scene from the Victorian period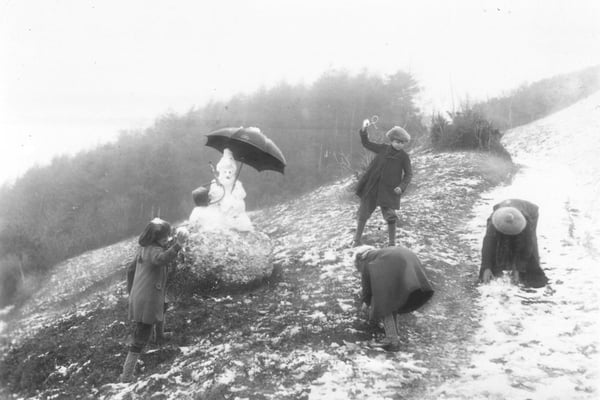 Children playing in the snow in Devon in Edwardian times
Ok, so this next one isn't from a client's Asset Bank, it's from our own. We thought we would end with a picture of our very own Ross Davidson, proudly standing with his son Freddy beside an 8'3" snowman they built while visiting family in Canada.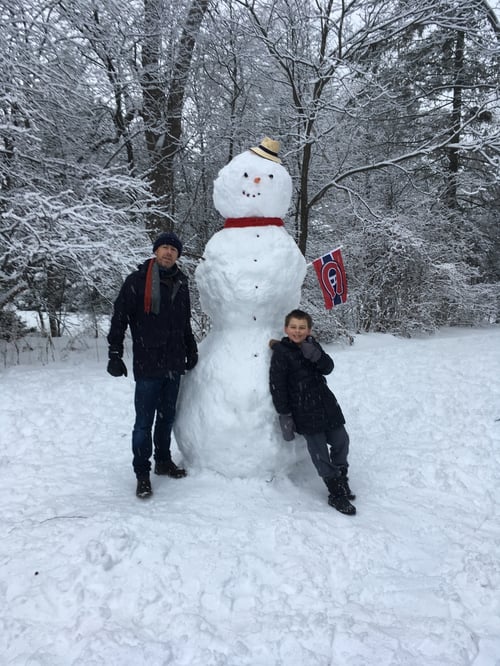 Ross, Freddy and a giant snowman
Have a great and organised New Year — we look forward to working with you in 2017, whichever projects it might bring!